We are now Florida's #1 Certified Installer of KBI Flexi Pave and Flex and Flow systems. This is just another commitment to accommodate all our clients needs.
We are Florida's Premiere KBI Flexi Pave Installers
For over 25 years, we have continued to educate ourselves on all aspects of KBI Flexi Pave , drainage and erosion so we can be an essential partner with property management, engineers, architects and municipalities.
Eco Friendly Paving Alternatives

It's about more than recycling tires; it's about our cradle to cradle approach to solving stormwater, infrastructure, and water quality issues. Protecting our most valuable resource - WATER.

Cost Effective Solutions

Value is at the core of all our Flexi Pave and Flexi Mulch offerings. With proven savings on maintenance, liability risk, and life cycle cost, our solutions provide long term value you can count on, year after year.
KBI Flexi Pave Benefits, Features & Value
Just How Porous is KBI Flexi Pave?
Just How Flexible is KBI Flexi Pave?
Just How Durable is KBI Flexi Pave?
More Benifits
Reduced Maintenance - no more repairs due to breakage or settling
Manages Stormwater - allows groundwater to efficiently return into the earth while controlling erosion
Improves Groundwater Quality - cleans the water as it passes through the material
Meets Federal Standards - ensures your entry and access paths are safe for wheelchairs and walkers
Environmental - consumes 3 tires for every 10 sq-ft of material installed; an average parking space = 60 tires!
More Value
Lowers Total Cost of Ownership (TCO) - longer lifespan than traditional alternatives
Lowers Operating Costs - reduced maintenance expense
Reduces Liability Risks - safer materials = fewer lawsuits and claims
Get An Estimate
KBI Flexi Pave Applications
Parking Lots & Driveways
KBI Flexi Pave along with Permadrive, helps eliminate impervious hurdles in construction. Eliminate drainage runoff issues and create an environmentally friendly parking lot or driveway.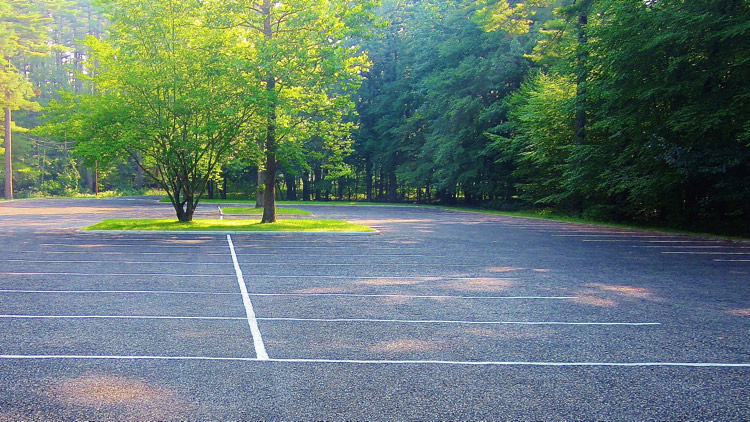 ---
Playground Rubber Safety Surface
Our KBI Flexi Safe and Rubaroc systems allow for soft, permeable play areas that will meet fall height requirements for playgrounds.
Watch Video
---
Sidewalks, Paths & Tree Surrounds
Create Eco Friendly sidewalks for new construction or remodeling. Can be colored to enhance appearance.
Watch Video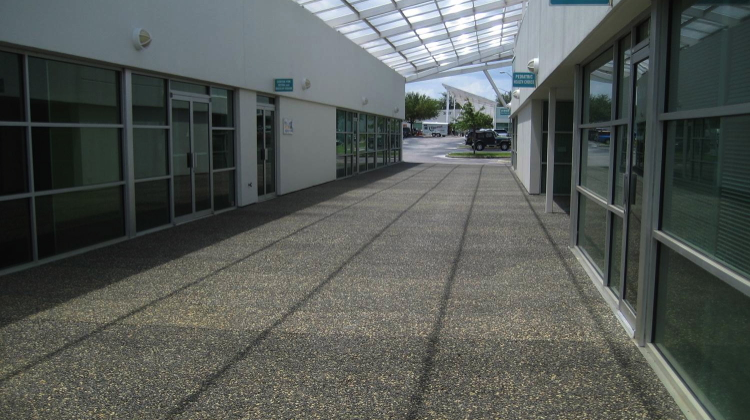 ---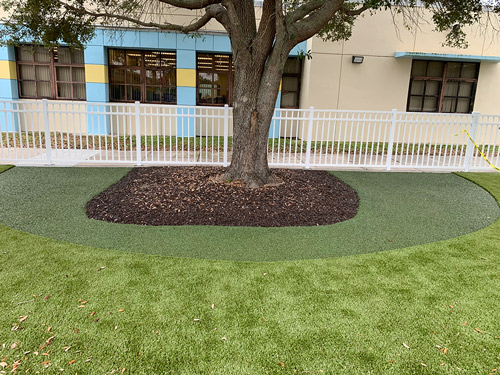 KBI Flexi Mulch
Our KBI Flexi Mulch is a permanent solution for those high maintenance areas that need to look good all the time.
Watch Video
---
Dog Runs & Dog Parks
The developers in the City of Wilmington, NC chose Flexi Pave for the dog runs at their new complex.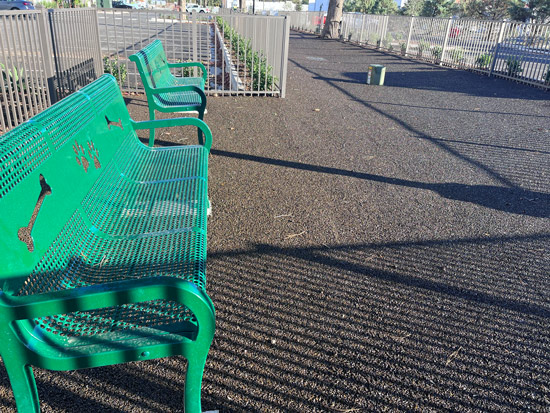 CLIENT LIST